case study
MKE.NYC
BRAND DEVELOPMENT | CONTENT STRATEGY | PRODUCT DESIGN | COLLATERAL DESIGN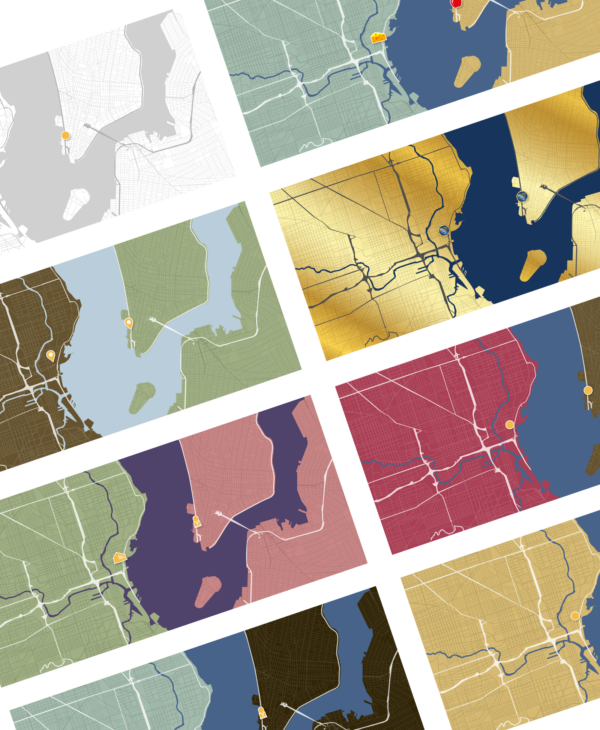 AGNT was brought in by one of our partners to create the first ever generative NFT project for an established company looking to stay ahead of the curve.
As an internal project for employees only, we sought to educate and build excitement around the potential of tokenized ownership of artwork while demystifying cryptocurrencies and web3 technology.
The learning curve was substantial, usability testing was a must-have, and content strategy helped us lower the barrier to entry.
whatcha need?
brand Development
No brand. No problem. Let's review how AGNT approaches the challenge when a team comes to us with a blank slate.
content strategy
Interacting with the product, the website, or a human; AGNT was hired to make sure the message you saw was consistent.
website design
With all the power under the hood, AGNT needed to design an intuitive marketing site to educate and engage.
collateral
Events, decks, mailers, business cards… check out the collateral AGNT designed to attract.
what we did.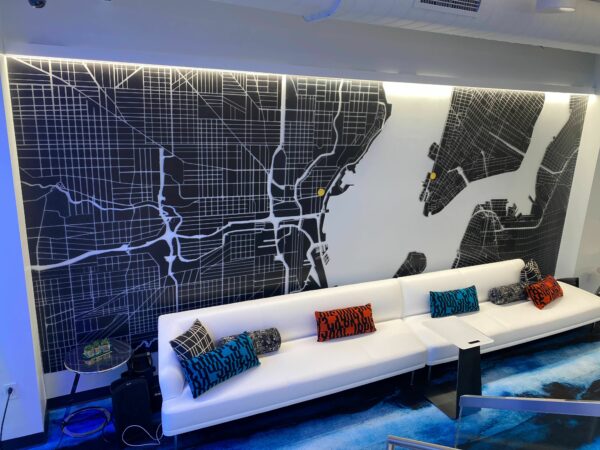 brand development
How do you bring the familiar into something completely unknown to your audience?
We worked directly with our friends at Venture Studio to bring this project to life through a familiar piece of art: a map of both Milwaukee and New York City on display in our client's NYC headquarters.
MKE.NYC started here.
content strategy
AGNT knows web3, but what about everyone else?
NFTs and crypto wallets can seem too technical for most people, so our goal was to make the process feel less daunting through content and education.
Relying our expertise in this area, we reduced the friction of crypto setup so that participants could get to the good stuff: claiming their first NFT.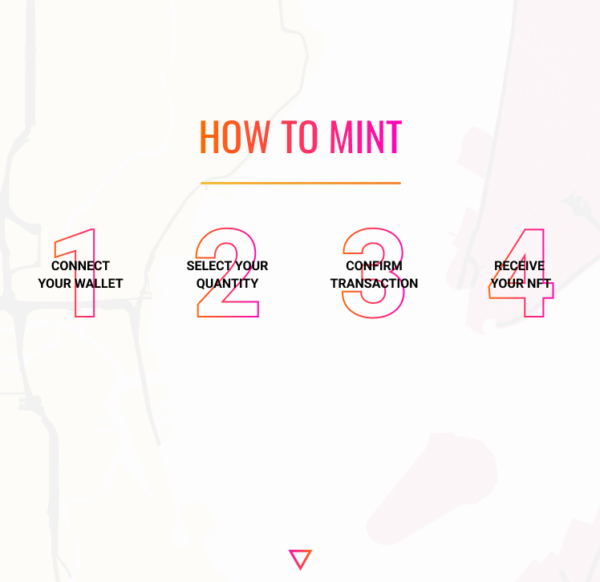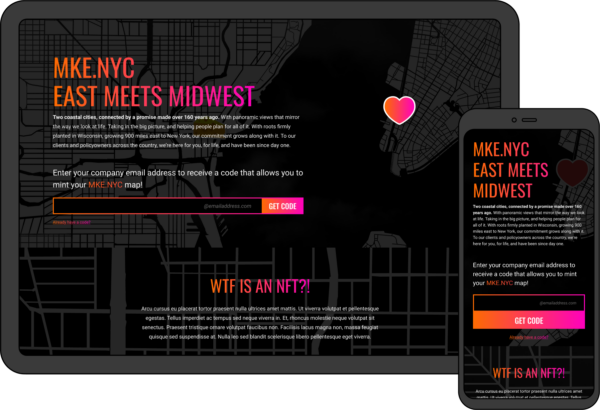 Web design
We know how to make an inter-office memo enticing.
Beyond the NFT artwork itself, AGNT created a friendly, attractive landing page for our client's employees that would get them excited about the MKE.NYC project.
And we made sure that this was an exclusive drop just for the company (sorry, no pre-mint whitelists here).
The Artwork
How do you turn a map into a piece of art?
When we started this project, we didn't have an answer. But soon it was clear that we could generate 5,000 NFTs using several different layered attributes to create something fun from our original piece.
AGNT went to work, trying out color palettes and layer combinations while generating tokens for testing. Eventually we ended up with something beautiful and functional, which we were excited to get it into the hands of our client's employees.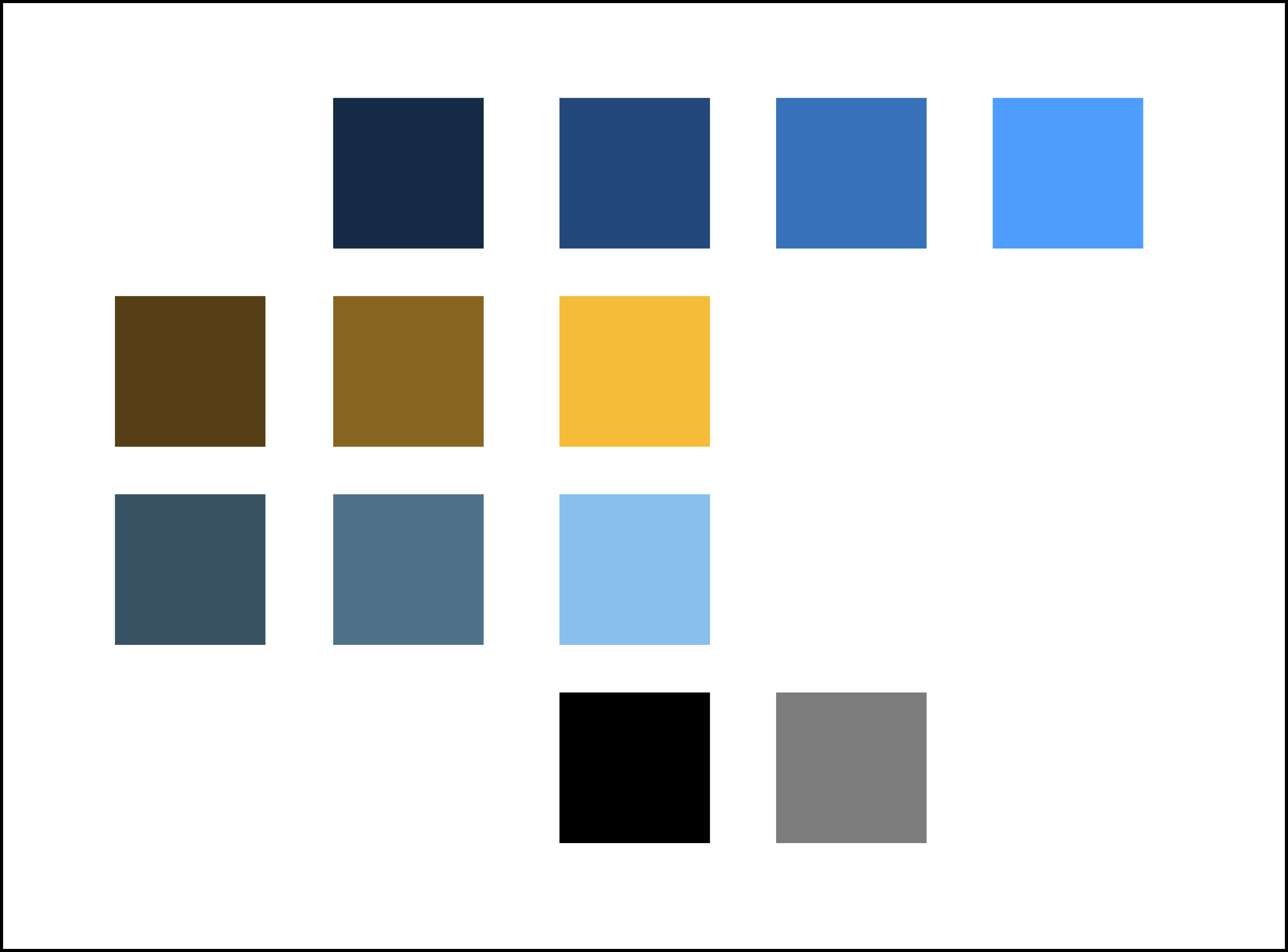 ready to see what a well researched, data driven approach can do for you?
Give us a shout.