 Your Mission Begins Now
Welcome operative, your assignment is to locate the black ops bourbon barrel placed by the AGNT team in Mainstrasse Village as part of the NKY Bourbon Barrel Walk. But this is no ordinary barrel, agent. Read on for further intel.
Mission Brief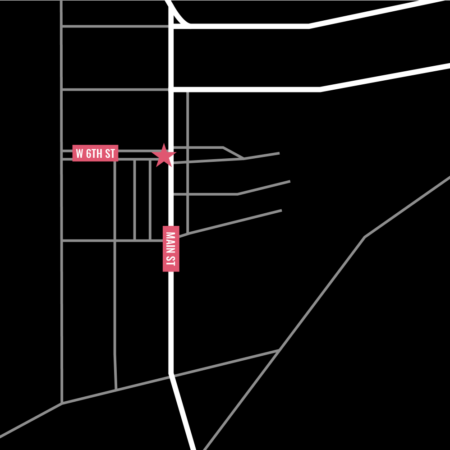 Locate the Barrel
Your first task is to find the AGNT barrel in Mainstrasse Village, a national historic district founded in 1815, located in the heart of Covington. Look for a black ops barrel labeled with "THE MISSION" and our AGNT branding.
Claim the Digital Asset (NFT)
Once located, you'll discover that the black ops barrel contains an embedded asset delivery system in the top. Look for the instructions, unlock your phone, and tap it to the top of the barrel to claim the asset (use your ETH wallet address or an email address for further instructions).
Continue The Hunt
The black ops barrel is just the first step of your mission. Follow the instructions below to continue gathering intel around the Mainstrasse Village to earn rewards.
Complete the mission, earn a reward
Once you've claimed the digital asset (a Proof-of-Attendance token) by tapping your phone to the top of the barrel and following the instructions to mint your free NFT, make your way to Up Over, a favorite watering hole for many agents located at 624 Main Street in Covington, and open from 4 – 11p most days.
Get a free drink on AGNT
Show the digital asset on your phone to the bar staff at Up Over and get yourself a cold one on us, agent. You've completed your first mission, but we will need your help again in the future. Stay tuned.
This mission is 21+
You must be over the age of 21 to participate in this mission. Future missions will be available for younger agents.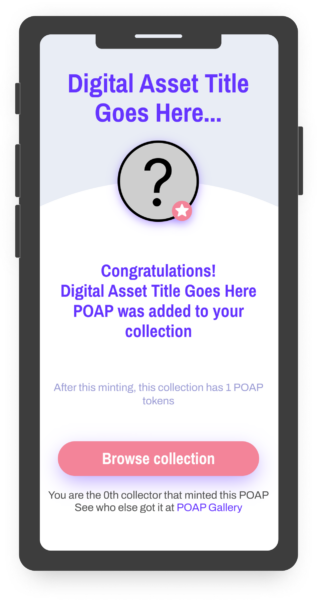 Claiming your Digital Asset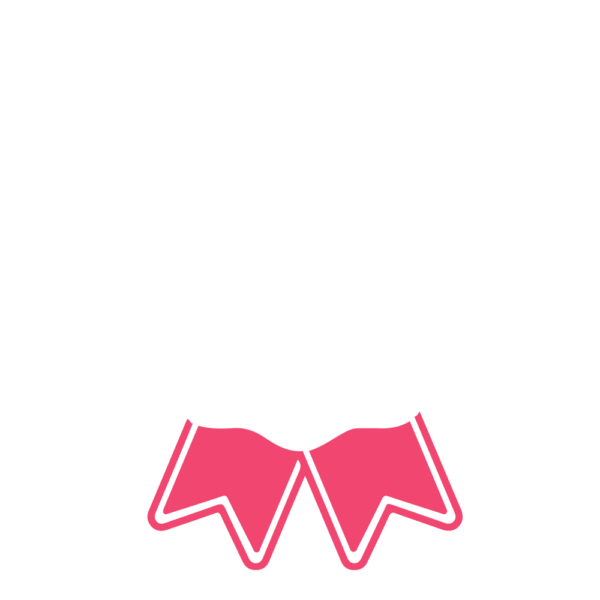 Mission Intel through POAPs
As part of your mission, you will be required to claim a specific type of NFT known as a POAP, or Proof-of-Attendance token. These unique tokens contain specific artwork and are verifiable using blockchain technology.
what is an NFT?
NFTs (Non-Fungible Tokens) are tokenized, digital assets with limitless potential. Once created, their existence and ownership can be verified by a network of computers. This allows them to evolve and serve as anything from rewards cards to digital ticket stubs to the rights to intellectual property.
What is a Crypto Wallet?
Storing your digital assets, including NFTs, requires a free-to-create crypto wallet. Popular Ethereum wallets include MetaMask, Coinbase Wallet, and Portis.
Mint a POAP?
Once you tap your phone to the top of the black ops barrel, you will be prompted to enter your ETH wallet address, ENS name, or an email address. If you choose the latter, you'll receive an email with instructions on connecting your ETH wallet and claiming your POAP.
Do I need a crypto wallet?
In order to claim the POAP digital asset, you will need to have an Ethereum wallet address (which looks something like 0x1234ABC5678…), which you can setup after claiming via email. Our favorite options are MetaMask and Coinbase Wallet.
Having issues claiming poap?
Be sure your phone is unlocked before tapping the top of the barrel. iPhone users may have to tap the top left corner of their phones, while Android users should set their phone in the middle of the disc (and may have to enable NFC in their settings before tapping). Having other issues? Contact us.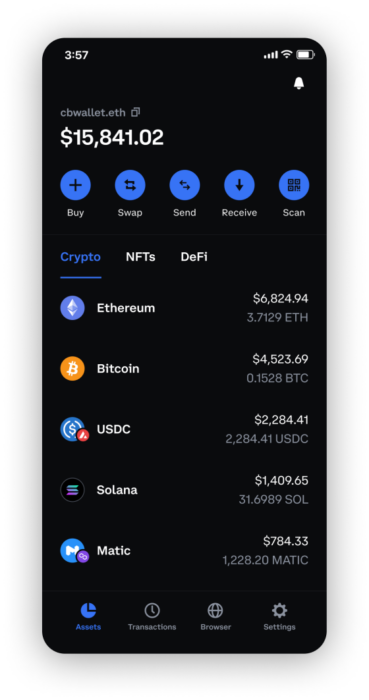 WHY STOP HERE?
Are you the owner of an established business or an entrepreneur with an idea you want to bring to market?
AGNT brings decades of experience, early adoption, and big picture strategy to ensure our clients get the best of both worlds.